02.06.2023
Kunstenfestivaldesarts through the lens of a volunteer
Volunteering for Kunstenfestivaldesarts
An article by Ioana Voicila
Let me start with a strong feeling that I have: I love art! In any form. It conveys a multitude of messages, which I really enjoy discovering and understanding. Art offers me new perspectives on how to perceive life, on how to live it, on how to improve it. This was one of the reasons why I decided to volunteer at an art festival!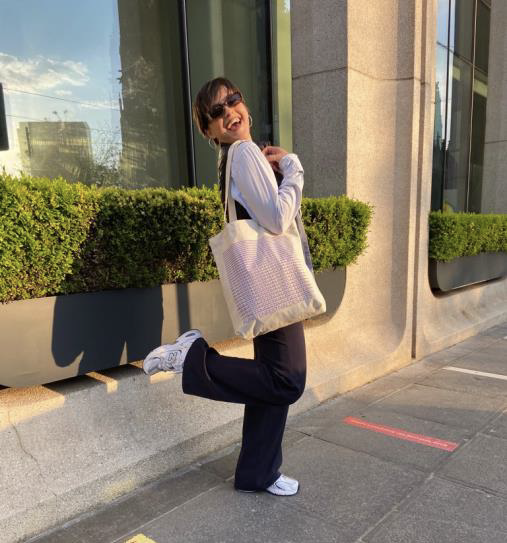 For me, art is a universe of ideas, talents, and masterpieces. It can take several forms. Think about it: the wild nature, for instance, it's art by making everything "green" in its way, and creating unique views. Food is art: the plating of a dish, plus the taste of its ingredients. A human being is art through their values, experiences, through what they offer to the world. The sky, the sea, the music, the clothes – everything around us is art, we just need to be open to see it in this way.
Therefore, being open myself to see art, I have been searching for more and more ways to discover it. One way has been through the Kunstenfestivaldesarts.
First things first, what is Kunstenfestivaldesarts?
For those who might not have heard of it, it is one of the most important art festivals in Brussels. It brings together dancers, visuals, films, or contemporary theatre with a very varied audience (children, youngsters, elders, artists, non-artists) in different locations within Brussels.
How did I end up being a volunteer?
It all started in February through a conversation with my Head of Unit, who, besides being a master of the Financial Regulation and law, likes contemporary art and culture. After sharing my interest in art with him, he suggested several exhibitions, performances, and festivals. One of the recommendations was the Kunstenfestivaldesarts where I finally ended up as a volunteer, after writing to the organisers just the day after.
What does be a volunteer imply?
First, I received my badge and my personalised T-shirt and reusable bag. Without them, I have no identity at the festival! I was also advised on how to deal with specific situations when interacting with the public,
and how to be firm but diplomatic when communicating the general rules to them, without making exceptions. With a kind smile, things usually get sorted our quicker! ☺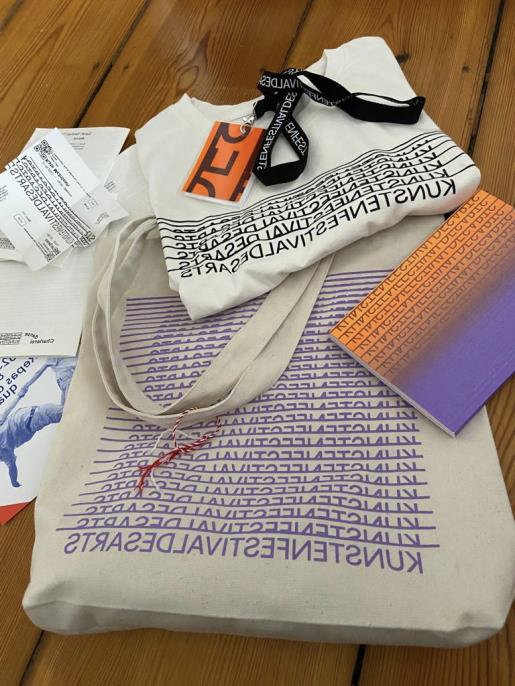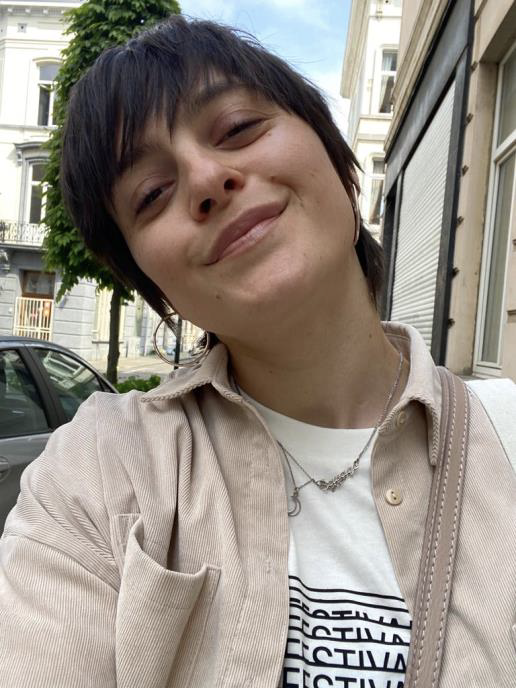 Second, I have been assigned shows, depending on my availability, where I have to offer my help to the production. The help involves giving logistical indications to the spectators, sharing with them the programme of the performance, scanning the tickets at the entrance, and sometimes small other ad-hoc tasks that might arise, like helping the people take their seats. So – easy!
The best advantage of all this experience is that I get to see the performances for free (the ones I volunteer for), meet new people, and create new friends. I also discover Brussels everyday by going to the different locations of the festival, for instance: La Raffinerie, Les Brigittines, KVS, Bronks, Theatre National, and much more. I usually choose to walk in Brussels, and discover new routes in this way, new streets, and architecture - some of what I see is so artistic.
It also feels good to become part of a project, part of a community, and to share a similar goal or interest with someone. The team of the organisers includes students, working people or pensioners, all gathered for delivering good art to the Brussels stage. On top of that, we all have received tokens for food and drinks which we can use during the festival at the main building of the Festival – Les Brigittines, the hub of the art-loving people.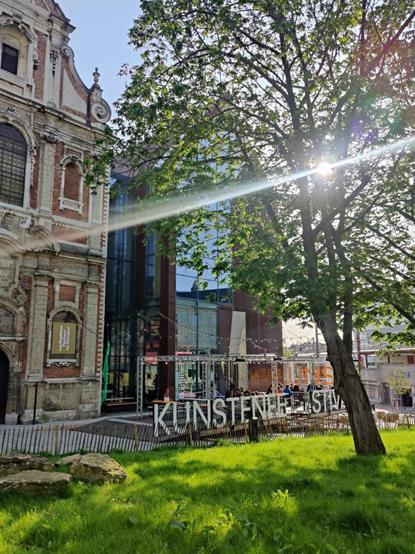 In the search for the "new"
So far, this experience has been enriching my mind and soul. I am grateful to the world around me which is like a puzzle that awaits to be solved. Every day, piece by piece, I try to add up to this puzzle until I create the bigger picture, until it all makes sense. Then, I start a new puzzle, and continue my journey through life.
Concluding, I realised Brussels is a Pandora's box. It has so many things to offer and I invite you to discover it, even if you have been living here for a long time already. My discovery journey is ongoing, and I will come back with more experiences. Until then, enjoy art, be art!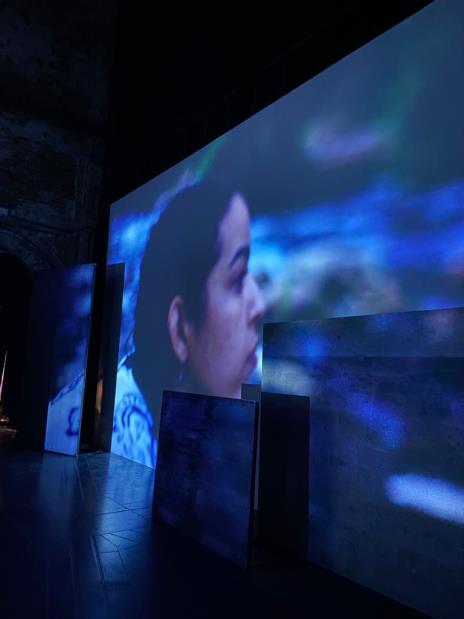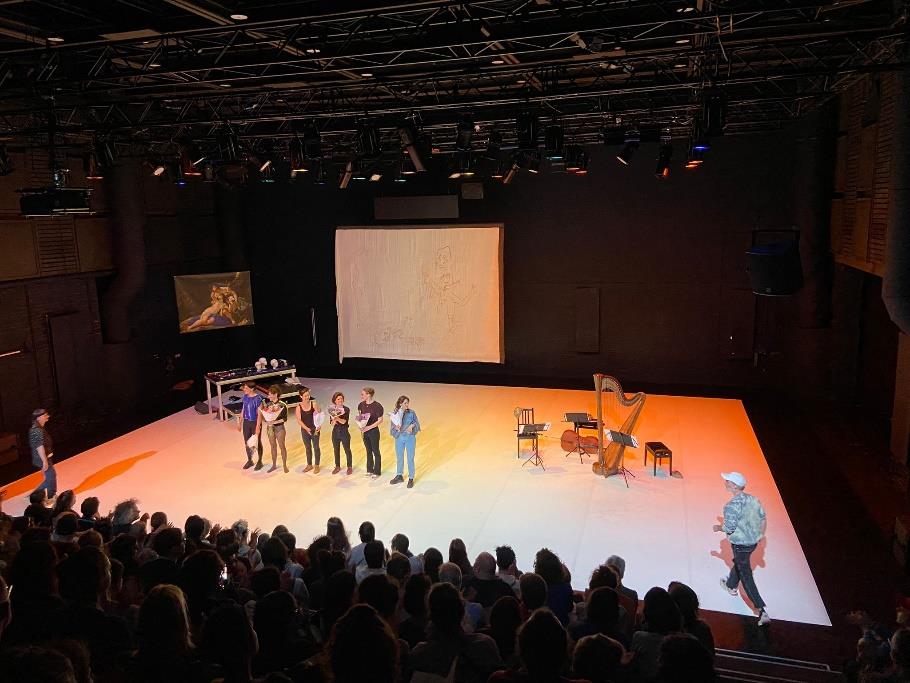 P.S.
For those of you who are interested in seeing some of the Kunstenfestivaldesart performances, you could check here the program. You might find that a lot of them are sold out, however, a tip that I could share with you is to come one hour early to the specific event and add yourself on the waiting list. It works every time. You might also find people that might sell their tickets last minute in front of the venue. Any of the ways could work, you just have to try. ☺